Chelsea's current captain Caesar Azpilicueta is rumored to be linked with a move out of Chelsea, probably to Barcelona as the rumor has it. The captainship position will be vacant once the 32-year-old player leaves for another club. Jorginho and Thiago Silva are the current vice-captains. Jorginho might not make it to be the captain of the team, because, in my opinion, he lacks the poise, composure, and capability to become one.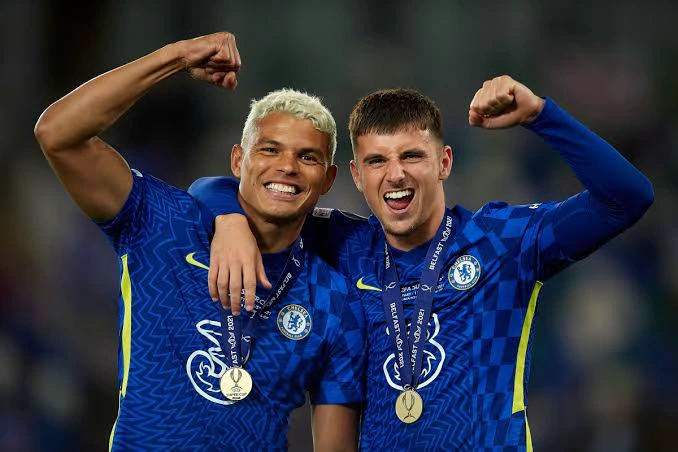 So, below is the 3 players that could be the next Chelsea team leader or Captain;
(1) Thiago Silva: Silva is the oldest formidable player currently in Chelsea. His presence in the defense has no doubt improved the defense drastically. The player has composure and is capable to lead the team.
It was out of respect that Caesar still wears the captain's armband. So, if Azpilicueta should, undoubtedly, Thiago Silva will be the next in line.
(2) Mason Mount: The second option, in this case, is Mount. As a young player, the determination and focus, and ability to carry the team along is a character that's already seen in the young Mount. So, he can actually make a good captain when allowed.
(3) Antonio Rudiger: His radicality and willingness to defend the team when the need arises is what gave Rudiger a place in this list. Asian from that, he is a good-quality defender that likes carrying the whole team along.
Kindly drop your thoughts in the comment box below. Also, like and share this article as well