Arsenal hosted Brentford at the Emirates Stadium today where they ran out 2-1 winners after surviving a late scare from the visitors, it was yet another game plagued with controversial VAR decisions that went against Arsenal. The officiating of today's game was shockingly one sided and we will be reviewing the four decisions that could have cost Arsenal.
Going into the game Mikel Arteta named a very strong squad as Emile Smith Rowe replaced the suspended Gabriel Martinelli in the starting XI.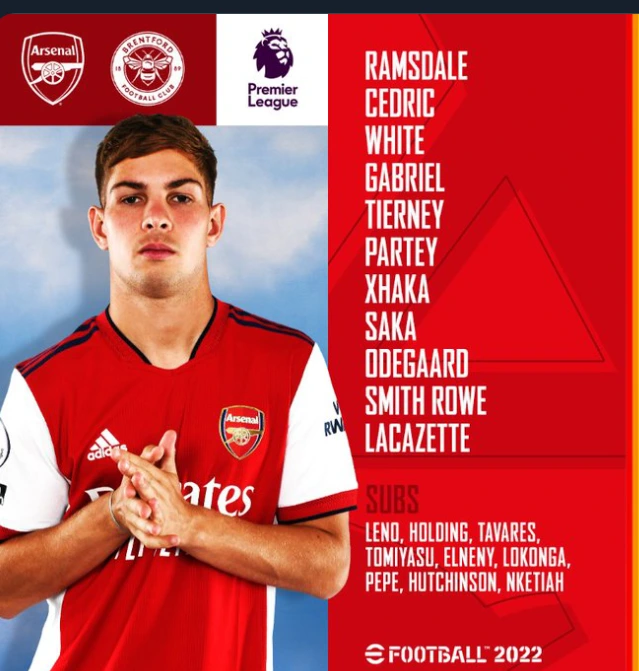 The first half of the game ended in a 0-0 draw with the VAR denying Arsenal a possible penalty Midway through the first 45 minutes, the second half saw Arsenal take the lead in the 48th minute through Emile Smith Rowe, Bukayo Saka doubled Arsenal's lead in the 78th minute before Noergaard pulled one back for the visitors amidst controversial circumstances.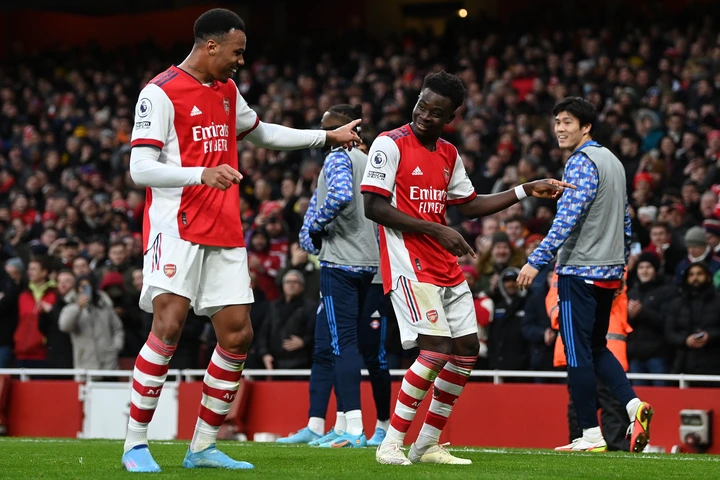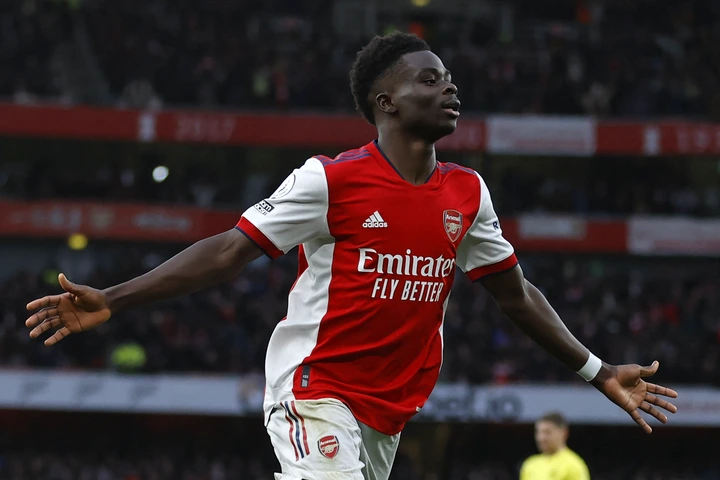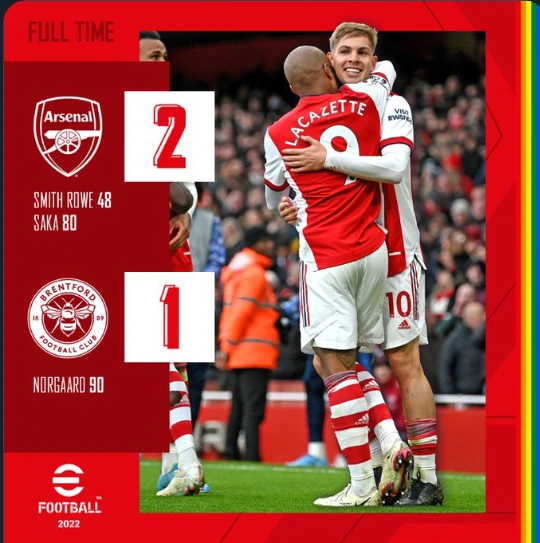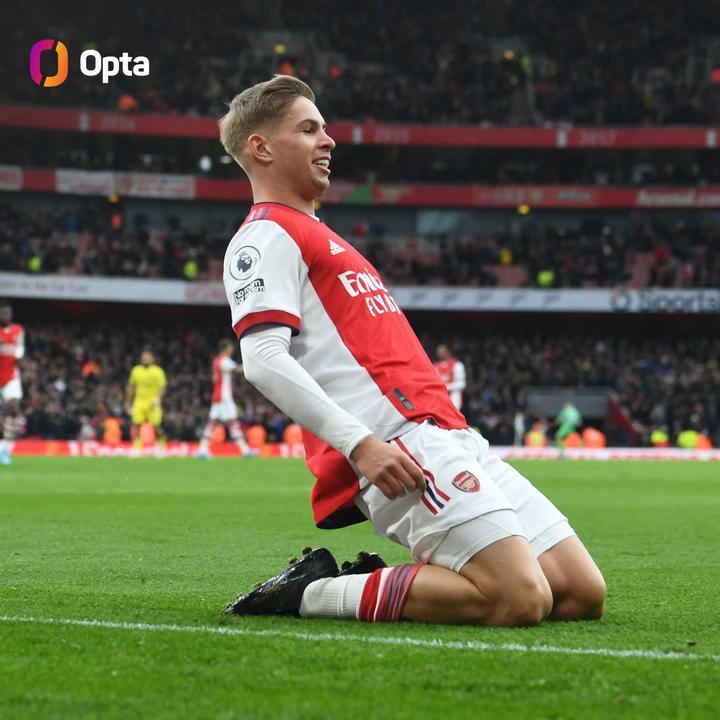 There were so many controversial moments in the game of which most of them went against Arsenal, we will be reviewing four of such decisions.
1. Lacazette Offside
Midway through the first half Arsenal found the back of the net after Alexander Lacazette tapped in from a cross, but VAR cancelled the goal for an offside. He seemed to be slightly ahead of the last Brentford defender but he was clearly behind the ball, VAR ignored this detail which should have allowed the goal to stand.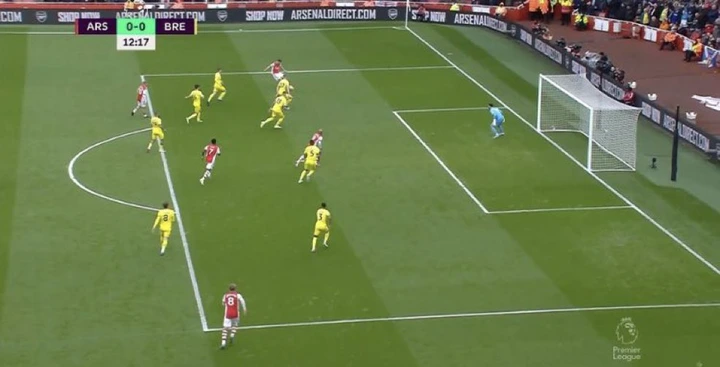 2. Cedric Shot Blocked Illegally
Still in the first half, Arsenal had a penalty denied when a Brentford defender used his arm to block a goal bound shot by Cedric Soares, the defender arm was outstretched as he threw himself at the ball and it was his arm that ended up stopping the goal bound effort.
In my opinion, this should have been a penalty for Arsenal, but the referee was never called to the side pitch monitor to review the incident.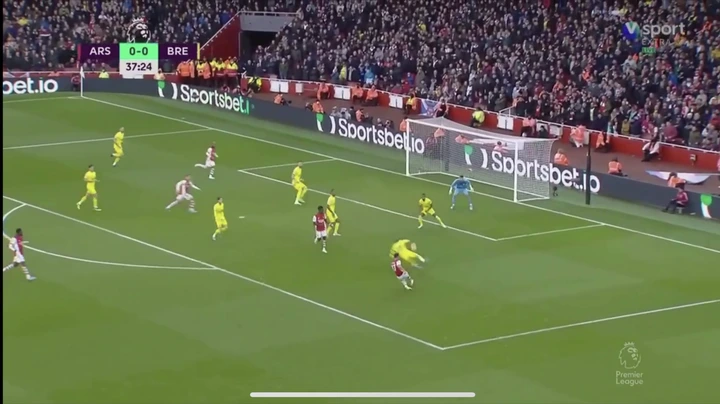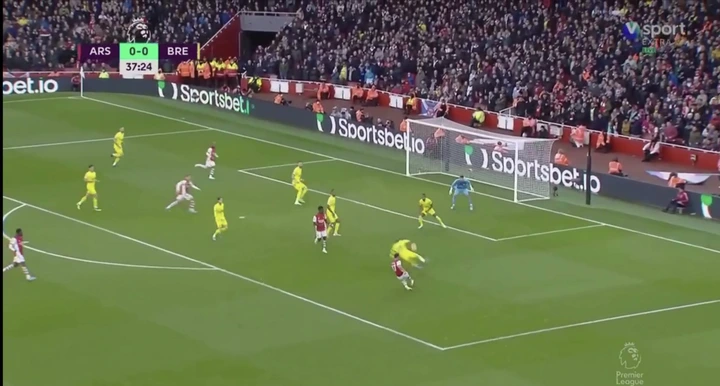 3. Lacazette Fouled inside the box
With Arsenal up 1-0 the gunners piled more pressure on the Brentford defence, Lacazette tried to take a loose ball under control inside the Brentford box but he was tackled from behind by two opposition players, neither of them won the ball but they caught the Arsenal captain. This should have been another penalty to Arsenal but once again it was overlooked by VAR and the referee.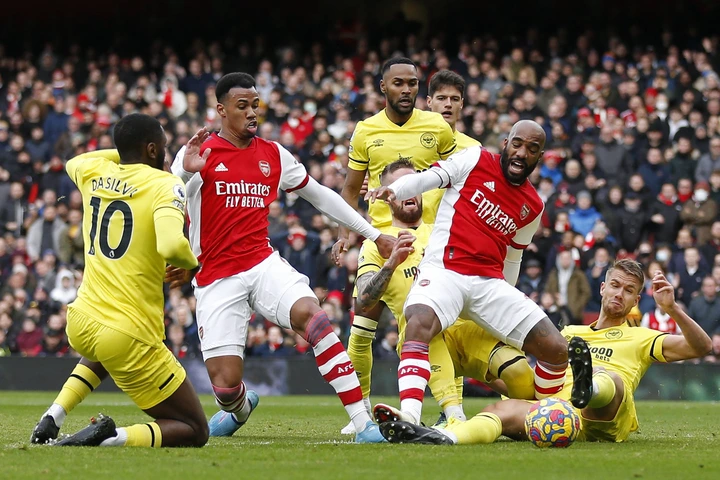 4. Pepe Fouled Inside The Box
Arsenal lead by 2-0 in the 84th minute and the introduction of Nicolas Pepe gave Arsenal a spark in attack, the Ivorian got past a couple of players inside the box trying to set himself up for a shot, but a defenders trailing leg caught him. It was clear that he had been fouled and a penalty should have been awarded but just like the previous two decisions it was overlooked by the officials.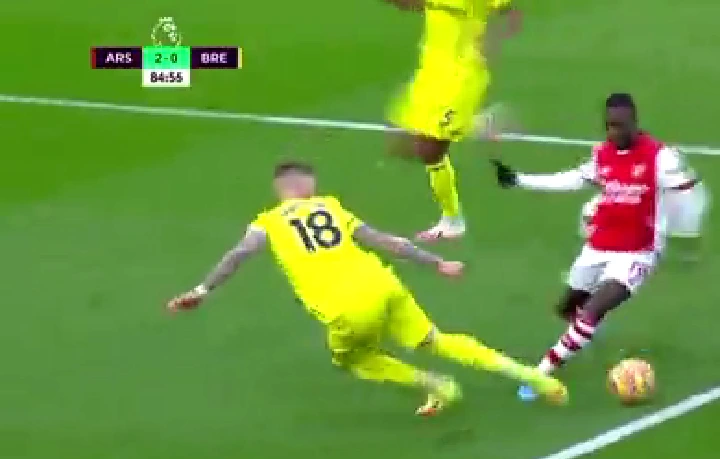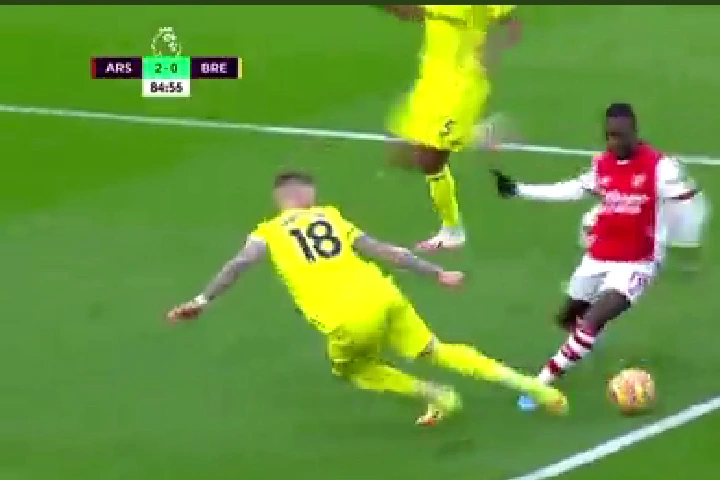 Luckily Arsenal won the game despite the seemingly biased decisions that went against them.