Lee Dixon
Renowned football pundit and former Arsenal player Lee Dixon has urged Mikel Arteta to set the standards at the club higher if he wants Arsenal to comfortably finish in the top four. Dixon advised Arteta to push his team towards surpassing Chelsea instead of fighting for a top-four finish. He added that Arsenal currently are on top form and Arteta should be aspiring to take full advantage of the confidence that is currently in the team.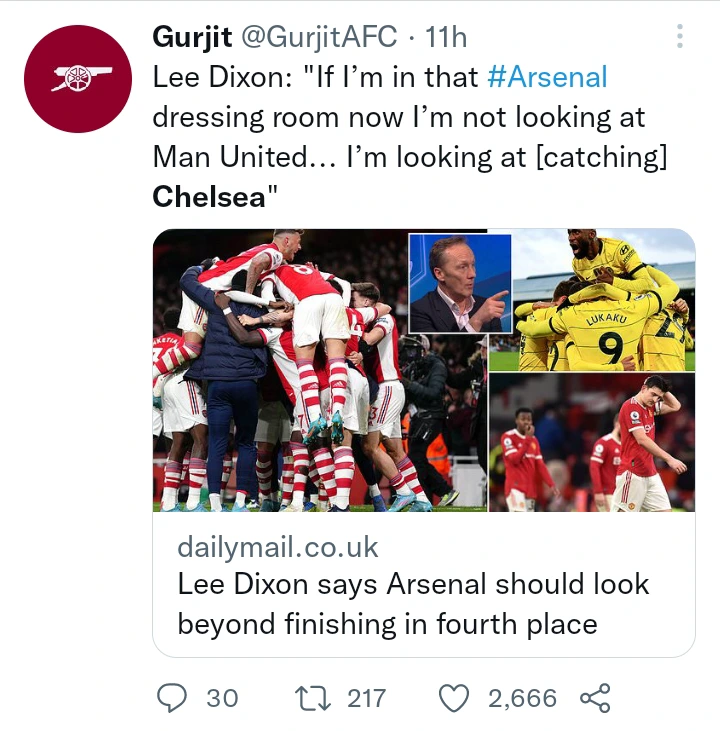 "Arsenal now have the momentum to achieve more than what they bargained for in the summer transfer window. All their new signings have been positive impacts at the club and the other players who were there before are on the same course. If I'm in that dressing room right now, I'd be looking at Chelsea, not Manchester United."
Djed Spence
Arsenal were knocked out of the FA competitions about a month ago by surprise big shot Nottingham Forest who later knocked out Leicester City by thrashing them 4-1. In those two fixtures, one player was a constant highlight, Djed Spence, who plays as a right-back for Nottingham. In a recent interview, Gabriel Martinelli admitted that since the start of this season, only Djed Spence was capable of containing him on the wing.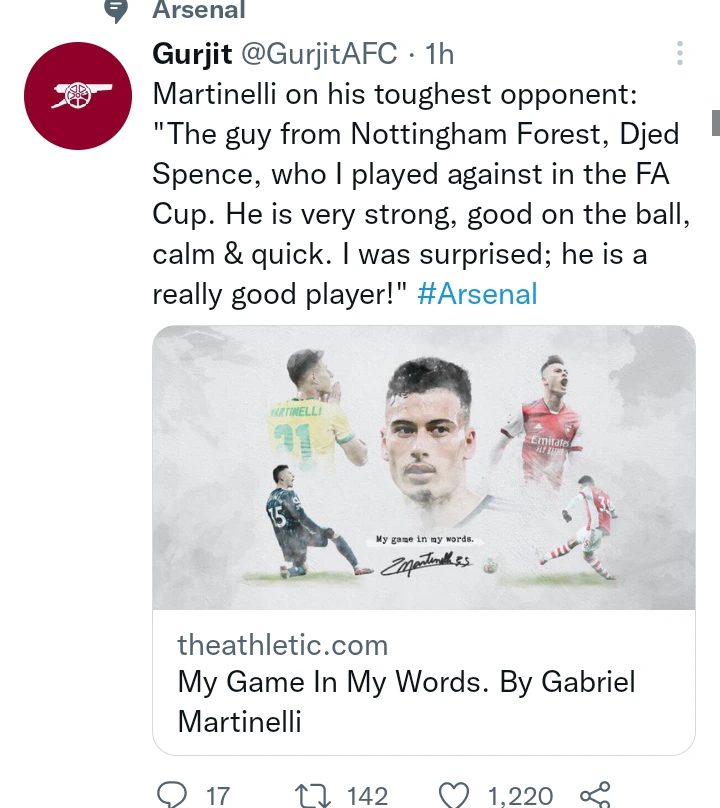 Martinelli said, "The guy from Nottingham Forest, Djed Spence, who I played against in the FA Cup. He is very strong, good on the ball, calm, and quick. I was surprised; he is a really good player." Recent rumors showed that Arsenal have already deployed scouts to monitor the progress of the defender before making a final decision on him. Mikel Arteta had earlier on admitted he has a special liking for Spence but did not confirm whether he would like to sign him at the club.
Granit Xhaka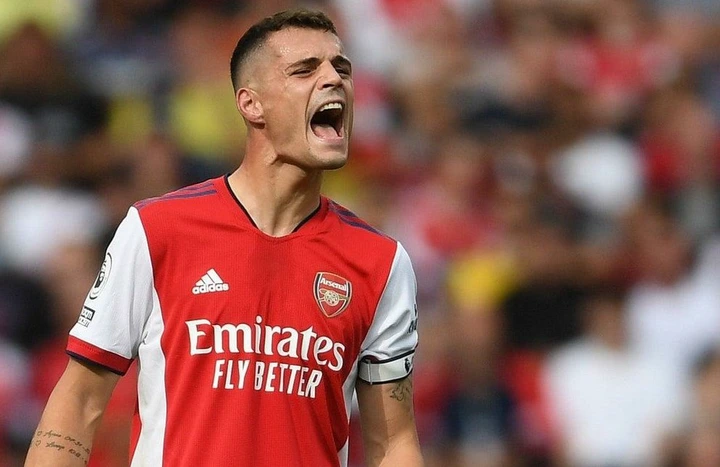 Granit Xhaka's new role at the club has been a real eye-opener for many. Xhaka has posed himself as an attacking threat and it seems like Thomas Partey will be the one taking the hefty responsibility of protecting the defense. Hopefully, Xhaka has taught Partey well enough in that department because, at this point of the season, no mistakes are tolerated.