Worst Players...
1. Eder Militao.
Despite his team's impressive performance against Barcelona, defender Eder Militao had a relatively poor game. He started in the centre of defence with Nacho Fernandez and he struggled against Luuk De Jong, the Barcelona striker. Luckily for him, Nacho was in top form today so any mistake he made was mopped up by his partner.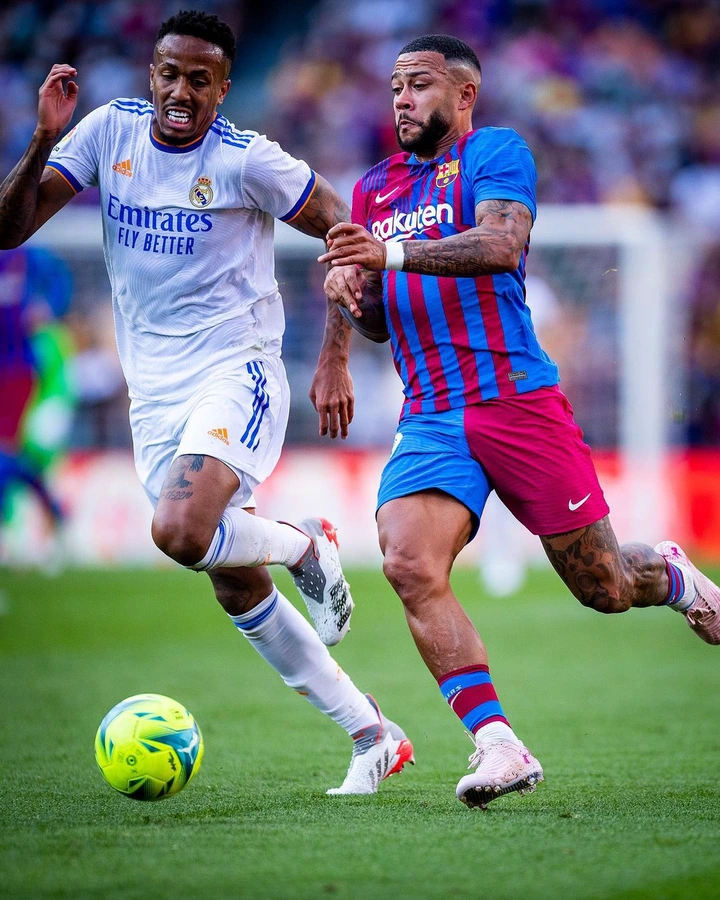 2. Ferran Torres.
In his Barcelona debut, Ferran Torres did not rise to the occasion. The ex-Manchester City man started at the left-hand side of the Barcelona attack but could not contribute anything meaningful to the team's attack. He failed to create chances, his final balls were poor and he looked fatigued. Not a good performance from him.
3. Frankie De Jong.
He started as the right-sided midfielder for Barcelona in their 4-3-3 formation but his performance was below par. He did show flashes of his brilliance on the pitch but they were far from consistent. He needs to work on himself now that Pedro is back or else, he could find himself sitting on the bench more often than not.
Best Players...
1. Ousmane Dembele.
The Frenchman was a thorn in the flesh of Real Madrid's Dani Carvajal for the majority of the game today. His pace and trickery caused problems for Real Madrid in defence but his teammates could not take advantage of the chances he was creating. Very unlucky to be on the losing team today.
2. Karim Benzema.
Another Frenchman who impressed in today's game. Benzema showed how good he is as a centre forward with a good number of line breaking runs against Barcelona's Pique and Araujo. Barcelona defenders had to be on alert always to prevent Benzema from sneaking past them and scoring for Real Madrid. He scored in the second half of the game.
3. Ansu Fati.
He came on and changed the game for Barcelona tonight. His first game is this year and he didn't take long to get on the score sheet. Unfortunately, he could not guide his side to victory in the end.