Debt-ridden Barcelona are currently in fine form following their 4-0 victory over Real Madrid in La Liga. The club, which has been struggling to make an impression in La Liga and Europe, has become one of the most terrifying clubs at the moment, thanks to Xavi Hernandez's tactical decisions.
Prior to the arrival of Xavi Hernandez as Barcelona manager, Ronald Koeman was fighting to keep the club afloat, and despite having Lionel Messi on the team, Barcelona failed to win any silverware in his first season.
In his second season at Barcelona, Ronald Koeman was expected to maintain the club's European status despite the absence of Lionel Messi and other elite players such as Antoine Griezmann, while the club struggled to balance the book due to financial issues. Given that Barcelona was created around Argentine winger Lionel Messi, the project was challenging.
Ronald Koeman was left with a group of young and inexperienced players to grow and strive to achieve something positive in La Liga and Europe.
After Lionel Messi's departure, the challenge became more difficult, with the team relying on Sergio Aguero and Memphis Depay to perform miracles on the pitch.
After five games without Lionel Messi, Ronald Koeman revealed his disappointment in a news conference, saying: "These are not the kind of players who can restore Barcelona's lost greatness; the club will need a "miracle" to make the top four."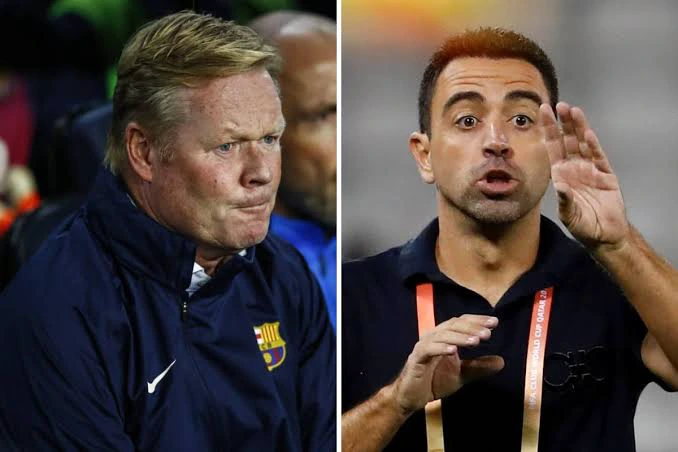 Photo Credit: Caught Offside
He had the worst win ratio per game record before being fired, with only five victories in 13 games, three draws, five losses, 16 goals scored, and 17 goals conceded. The club also struggled in the Champions League and was unable to stay in the top four of La Liga.
Since his return as manager, Xavi Hernandez has altered Ronald Koeman's opinion of the faltering club, leading them to third place in La Liga with 54 points. Barcelona has won fourteen games under him since his debut against Espanyol, and they haven't lost since January.
Xavi Hernandez was able to achieve this feat after great players like Torres, Traore, and Aubameyang joined the club in January, making Xavi Hernandez's job a little easier. When struggling to turn the club around in his first nine games, he once said "this is Barcelona's reality."
In addition, the Spanish strategist was able to quickly integrate January arrivals into the team and produce excellent results, something Ronald Koeman had failed to achieve for nearly two seasons.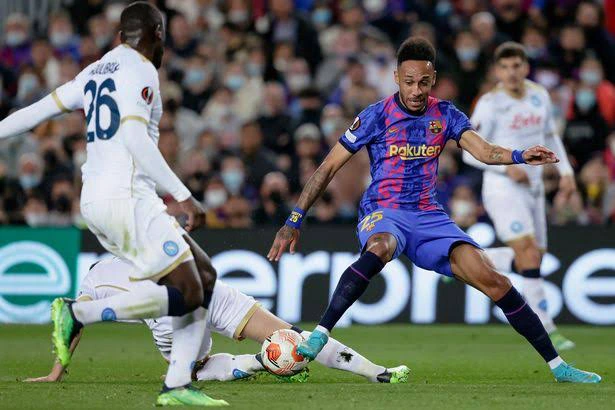 Photo Credit: Evening Standard
When discussing how Ronald Koeman was sacked by Barcelona, former Barcelona manager Luis Van Gaal criticized the club for "maltreating" foreign managers while giving Spanish managers enough time at the club.
While his predecessor was often lamenting about how Barcelona had lost its identity in Europe, the Barcelona fans have been appreciative to Xavi Hernandez for taking such a complicated job and making it seem simple.