Barcelona appointed Xavi Hernandez as their new manager in October 2021 and he signed a three-year contract. Xavi has done his best to make a very good impact on Barcelona's squad since he returned to the club. 
He is working hard to return the club to its strong state and helping them to dominate La Liga as before and he is also trying his best to play attractive football in La Liga. Although, Xavi has made some good changes in Barcelona their current situation is not too good. 
Barcelona has been relegated to the Europa League after failing to succeed in the Champions League group stage and they are currently fifth in the Liga table. From the way the Barcelona squad is fairing this season, I think that Xavi Hernandez needs to take a few big decisions to make Barcelona a strong team in European football once again. With that, let's take a look at five things he needs to do to accomplish making Barcelona a great team again.
1. For Xavi Hernandez to make Barcelona a strong team again, he will need to offload Barcelona's fringe players. Offloading these fringe players will help lighten the wage bill, generate funds and create space to register newly signed players.
As we all know, there are many players in the current Barcelona squad whose services are not needed and these players are not even reliable when it comes to fitting into the club's system of football. Xavi must get rid of them.
Players like Samuel Umtiti, Luuk de Jong, Clement Lenglet, Sergi Roberto, and Yusuf Demir fall into this category. Phillip Coutinho has already been offloaded to Aston Villa on a loan deal until the end of the season. 
2. Xavi Hernandez needs to make a decision of working with the young players at Barcelona and also show faith in their style of football. Barcelona has some exciting young talents in their ranks in their squad and these youngsters are the ones carrying Barcelona along this season.
Young players like Pablo Gavi, Abde Ezzalzouli, Ansu Fati, Pedri, Alex Balde, Nico Gonzalez, Ferran Jutgla, and Ilias Akhomach have all played with the senior team this season. Barcelona has an exciting generation of potential future superstars and Xavi must continue showing faith in these youngsters. He needs to allow them to grow together with Barcelona. 
3. Xavi should consider making Frenkie de Jong his first-choice defensive midfielder since Barcelona legend Sergio Busquets is not as fast as he used to be. Busquets is struggling to cope with the pace of the opposition teams and he often commits unwanted fouls for Barcelona.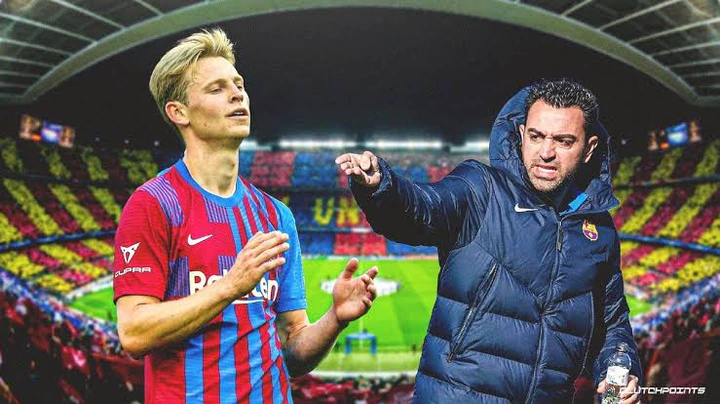 Sergio Busquests is 33 years old and he has almost reached his peak in the world of football, so Xavi Hernandez needs to allow Frenkie de Jong to play more in the defensive midfield. Frenkie De Jong will play a vital role in shielding Barcelona's defense efficiently and he will also put his amazing skills into action when it comes to safeguarding the center of the pitch for the Catalans. 
4. Xavi needs to sign a reliable center-back for Barcelona since Clement Lenglet and Samuel Umtiti have proven to be more of liabilities than assets in recent months for the Catalans while Ronald Araujo and Gerard Pique are good options, but they have become affected by injuries, and Eric Garcia is yet to adapt with Barcelona's style of football. 
I think will have to consider re-activating the operation of signing Matthijs de Ligt, Aymeric Laporte, and Jules Kounde. Although these players have already been linked with a move to Barcelona the question is which of the thew players will Barcelona end up signing in the January transfer window. 
5. Finally, Xavi Hernandez needs to decide on signing a talented striker into Barcelona especially a striker who knows how to score fine goals against any opposition team. I think Erling Haaland is that striker who could bolster Xavi's options upfront. 
Well, Barcelona's situation would have been much easier if they had someone scoring goals consistently this season. That's why Xavi must go all out to sign a very prolific striker as soon as possible. 
Apart from signing Erling Haaland to Barcelona, there are other top strikers whom Barcelona could sign and they include Fiorentina's top striker Dusan Vlahovic and FC Basel's fine goal scorer Arthur Cabral. According to transfer news live, Barcelona has already shown interest in Dusan Vlahovic and Arthur Cabral but Erling Haaland is their number one target in the January transfer window.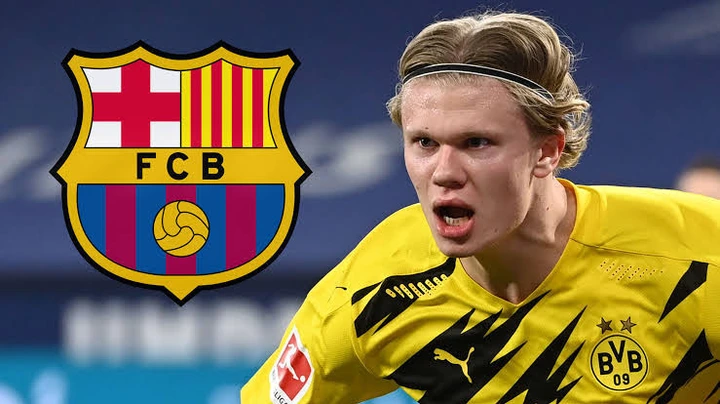 Any of these fine strikers could help Xavi revitalize Barcelona and bring them back to winning ways again.