CHELSEA are on a poor run of form under Thomas Tuchel.
Chelsea's main problems in recent weeks have been due to the absence of their two wing-backs, according to former Aston Villa captain Gabriel Agbonlahor. Ben Chilwell is set to miss the remainder of the season after having surgery on his anterior cruciate knee ligament injury. Reece James is also out for an extended period of time after tearing his hamstring in December.
Chilwell scored three goals and provided an assist in his six Premier League appearances this season.
James was even more prolific, netting four times and registering five assists in his 16 top-flight outings.
Chelsea have failed to win any of the four league matches since James' injury in the 3-1 victory at Aston Villa on Boxing Day.
Blues boss Thomas Tuchel has been critical of his side's attacking players in recent weeks.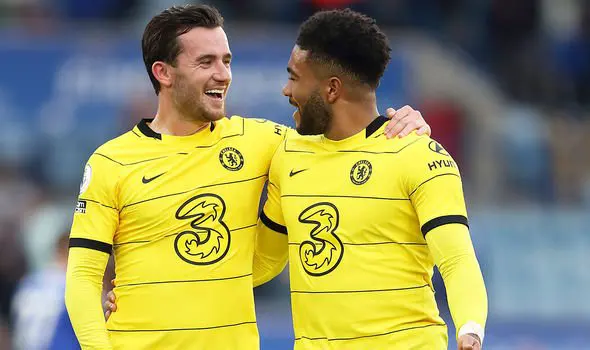 But Agbonlahor says the absence of Chilwell and James has been the biggest problem.
"When I look at Chelsea, I look at how much they miss Reece James and Ben Chilwell," he told talkSPORT.
"You've got quality players to fill in like [Marcos] Alonso and [Cesar] Azpilicueta, but they're not as good.
"How many goals has [Romelu] Lukaku scored from crosses from Chilwell and James?
"And defensively, Chilwell and James are better than Azpilicueta and Alonso."
Romelu Lukaku has faced some criticism from Tuchel for his performances.
But Agbonlahor says he feels for the Belgian and says the creative players around him must produce more.
He added: "I actually felt sorry for Lukaku [against Brighton]. The only way he was going to score was if he took a couple of players on and got a shot off.
"For me, he was starved of service from anyone. [Callum] Hudson-Odoi, [Hakim] Ziyech weren't putting anything on a plate for him.
"Because he [Ziyech] has been poor recently, he's heard the criticism and maybe his manager has even said it to him. That's what players do with their egos, they don't celebrate.
"I've seen a lot of players do it, saying to the manager that's what he can do.
"The likes of him, Hudson-Odoi and [Christian] Pulisic have to look at [Raheem] Sterling, [Riyad] Mahrez at Man City and look at what they're doing. That's what makes you champions.
"Look at Chelsea now, they're a million miles off it. All over the pitch as well. Alonso is getting found out."