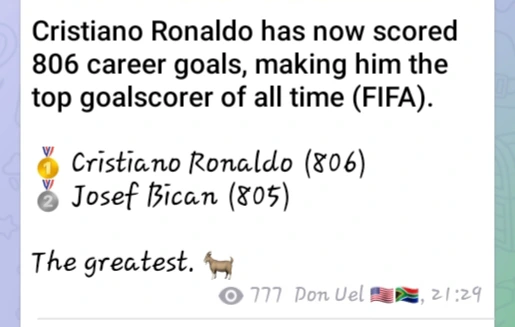 Cristiano Ronaldo joined Manchester United in the summer from Juventus. The Portuguese superstar is one of the most established goalscorers in the history of football. Ronaldo has had a very successful career so far. However, at Manchester United, so far it has been a step back.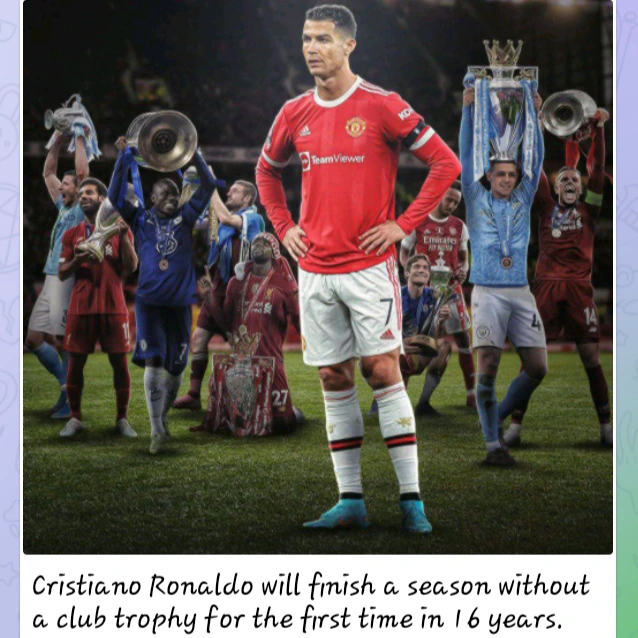 For the first time in sixteen years, Cristiano Ronaldo will not win a club trophy. This is after his Manchester United side were knocked out of the last competition they were engaged in, the champions league competition.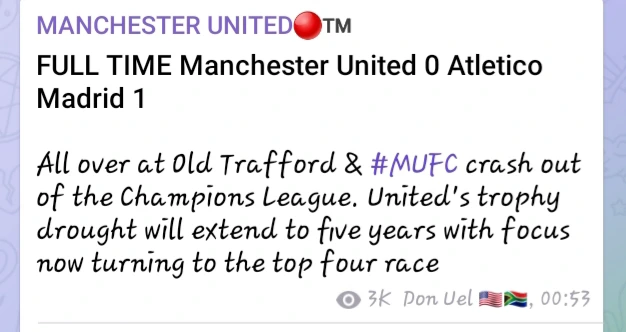 The red devils will now look to challenge for a place in the top four to help them secure champions league football for next season. Cristiano Ronaldo recently revealed he would like to play for the red devils next season. This will be a huge news for the red devils.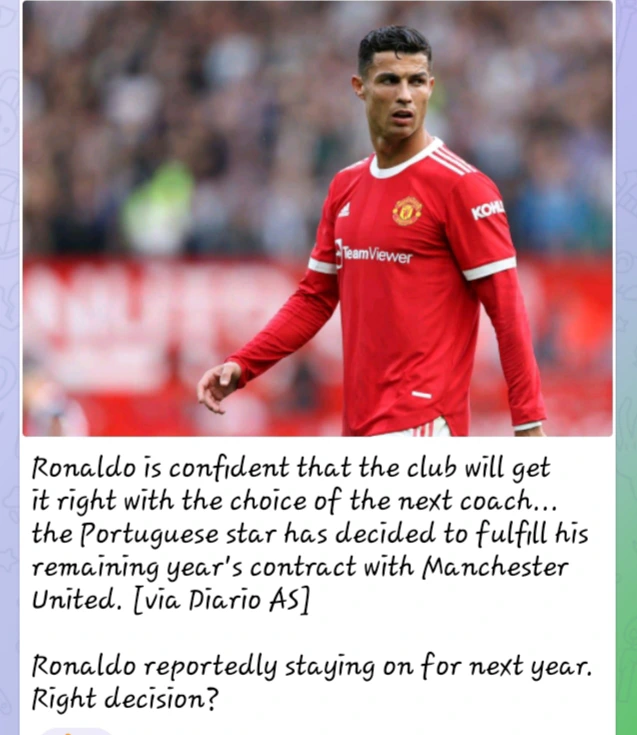 According to recent reports, Ronaldo's former teammate, Paulo dybala will not extend his contract with Juventus. Manchester United have to try and sigh dybala and reintroduce the dybala Ronaldo partnership at old Trafford.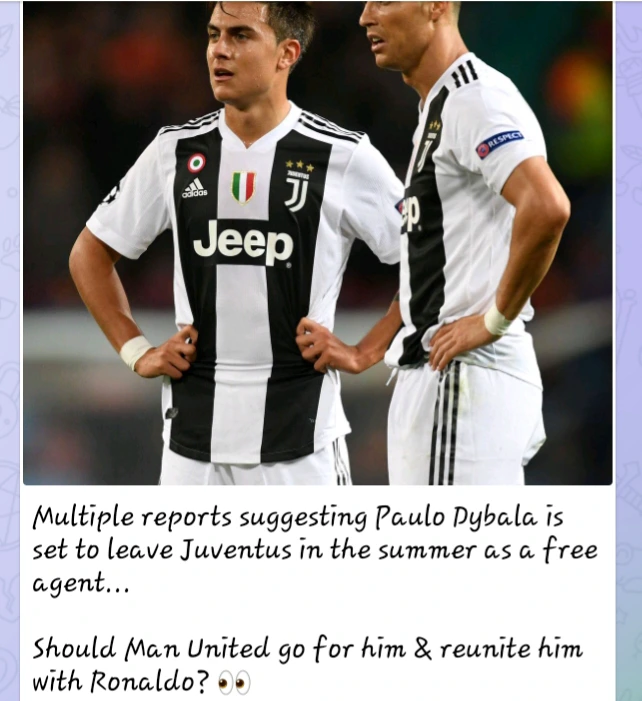 The two superstars could be unstoppable in Manchester and help the club challenge for both domestic and European trophies. Do you agree, kindly share your opinion in the comments section and follow for more updates. Thanks and keep safe.