Laura Woods was really in the mood for some hard jam on her birthday night.
The TalkSport presenter's fingers were jumping on the piano as La Roux's 2009 "Bulletproof" tune played.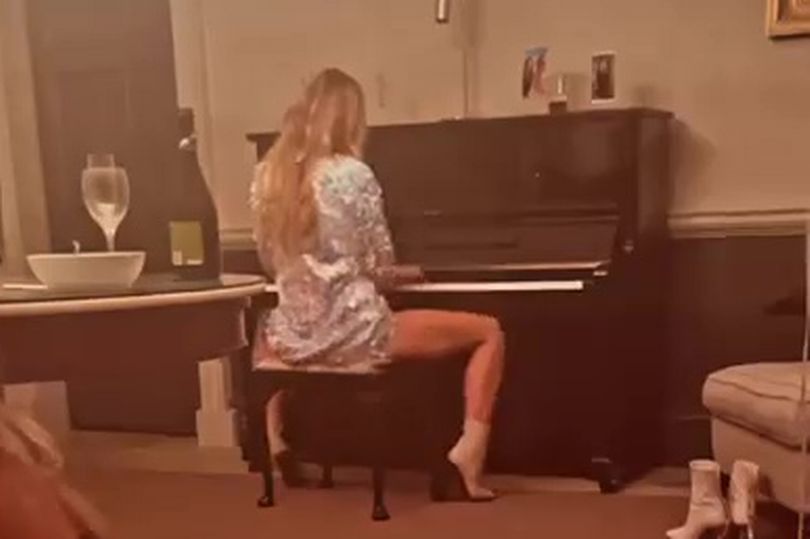 This came fresh after Woods shut Jamie O'Hara, who made a hard take at Arsenal's Gunner and decided to give the number 14 shirt to Eddie Nketiah. The youngster earned his shirt after rumors of him possibly leaving the club soon.
"I can't believe he's getting number 14. I mean, it just sums up really where Arsenal are right now. Spurs are buying all these great players, we're flying high, we've got Champions League football," said O'Hara. The former Tottenham player was among many who felt the decision to be controversial.
"And they're giving a player who didn't even want to be at the football club, all the fans said he wasn't good enough, he had decent end to the season, and they're giving him Thierry Henry's shirt. It's unbelievable. It's magic for us right now."
"Spurs fans are sitting there, I've got text messages from me mates. Thierry Henry's shirt, Eddie Nketiah. Fair play to him, it shows the belief he's got but come on, come on. You can't give him Thierry Henry's shirt. What are you doing?"
She addressed the comments on TalkSport, "I do think in the wider context of this whole argument about Eddie taking the number 14 shirt, people are just forgetting it's not like when Henry left Arsenal, it's not like we retired the shirt. That didn't happen."
"Other players took the shirt. I know what a lot of the fans are saying, I understand that. Thierry Henry, you're never going to replace him. If you have that many problems with it, retire the shirt."
"Let's be honest, no one can fill Thierry Henry's boots, and if they can: incredible, wow, amazing. But it's probably not going to happen, it's Thierry Henry, it's a once-in-a-lifetime footballer."
She added, "My opinion of it really is Theo [Walcott] took the shirt and had it for ten years or something like that, and I don't know that there was this much uproar about that at the time. I think people got behind him."
The hardcore Arsenal fans were truly all-out with her performance that accompanied the playing music that she got her leg up.
A friend of hers shared the momentous part of the performance and captioned it, "Queen of the 3 am piano playlist."
The post Laura Woods Flaunts Her Legs As She Played The Piano With Her Heels first appeared on Happy Humanity.