Chelsea have made Inter Milan star Ivan Perisic their top transfer target this January - but how will the West London side use the 32-year-old forward?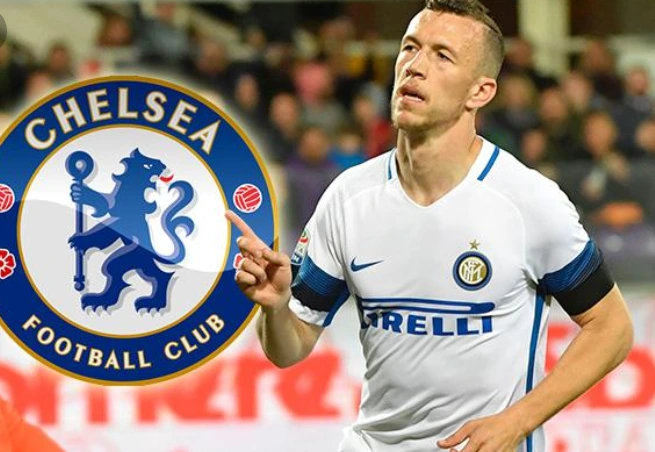 Chelsea are looking to close some deals during this January transfer market as their manager Thomas Tuchel looks to bring in one or two players that would help revive his side as they now look like a shadow of their former self.
Yesterday, against Manchester City, we saw how the Blues were dismantled by a very superior side and further revealed how much the West London side are now far from their rivals in terms of quality and results and are in need of reinforcements.
Chelsea are currently 13 points behind Manchester City who sit elegantly atop the Premier League standing, and are now running the risk of missing out on top four finish this season, with West Ham, Arsenal, Tottenham and Manchester United gaining at them.
But it has not totally been Chelsea's fault that they are currently suffering, as the Blues are missing some crucial players with Ben Chilwell seriously missed in that left-back position.
Perisic is now a target for the Stamford Bridge side, with reports claiming that they are looking to secure a loan move for the former Wolfsburg and Borussia Dortmund man this January, with a view to make his signing permanent at the end of the season when he would be a free agent.
Ivan Perisic has entered the last six months of his contract with Inter Milan and the current Serie A champions are unwilling to make him a new contract offer.
With Blues very keen on signing the Croatia international, let's look at the position he would likely fill in for the Stamford Bridge side.
The positions where Perisic could fill in for Chelsea.
Due to how versatile Perisic is, I see the Croatian playing at least three different positions for Chelsea.
1) Wing-back (3-4-3 formation): With the Blues missing Ben Chilwell already and having failed in their attempts to recall Emerson Palmieri from his loan spell, Perisic can cover that position for them.
The Croatian has played in that position for Inter Milan in the past and can still do it again. With him occupying that position, it would also give Chelsea more attacking edge and help them have more numbers in attack.
2) Winger ( 4-3-3 formation): This is a position he is used to playing, both for Inter Milan and for his country Croatia. He can play as a left winger so that he can be able to cut into his stronger right foot and take a shot at goal.
In this formation, Tuchel can pair him with Romelu Lukaku and Hakim Ziyech or Kai Harvertz. He would play from the left hand side while Ziyech or Harvertz would play from the right and Lukaku or Timo Werner through the middle.
3) Supporting Striker (4-3-1-2 formation): In this formation, Perisic can play as a supporting striker to Lukaku or Werner. His attacking qualities and pace would make him a difficult player to tackle. Should he find a good cohesion with Lukaku, they could be nearly unstoppable.