Chelsea have made Inter Milan winger Ivan Perisic their major transfer target this January, but how does the Blues plan to secure the signature of the Croatian?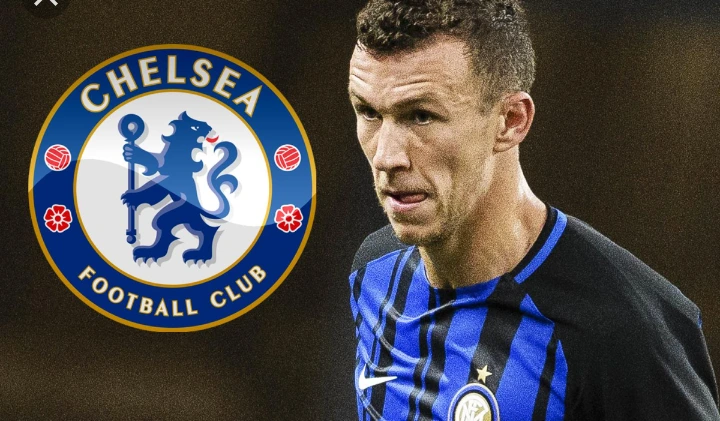 We could well see the 2018 World Cup finalist have a spell in the Premier League with West London side Chelsea after originally failing to secure a move to Manchester United in the summer of 2017.
Ivan Perisic is one of the many players who have long been linked with a move to England but have failed to live the dream as a move to the best football league in the world has some how eluded him.
Now playing for Italian Serie A side Inter Milan, The now 32-year-old made a name for himself while he was still in Germany, plying his trade with top German Bundesliga sides Borussia Dortmund and Wolfsburg before making a switch to join Inter Milan.
He also spent a season on loan at Bayern Munich in 2019-20 campaign, and now he could add the English Premier League to the list of domestic leagues he has played in.
Chelsea are said to be the English side seriously looking to sign the Croatia International this January.
The Blues whose Premier League title hopes were crushed by Manchester City on Saturday after they suffered another 1-0 defeat, courtesy of a superb goal from their former star Kelvin De Bruyne, are looking for quality January reinforcements.  
Chelsea who were initially considered by many as genuine title contenders could well be in a fight to remain in top four as Arsenal West Ham, Tottenham Hotspur and Manchester United keeps gaining on them, and Boss Thomas Tuchel wants to bolster his squad to give his side an edge.
Why the Blues wants to sign Perisic
The Blues are in need of some reinforcements. Tuchel's side are particularly short of cover at wing-back. Ben Chilwell is set to miss the remainder of the season due to a serious knee injury, while England star Reece James could be sidelined for a longer period of time following an issue with his thigh.
Tuchel believes that Perisic who has played at wing-back for Inter can fill those gabs in his side and therefore has made him a priority target especially after the failed attempts to recall Emerson Palmieri from his loan spell with Lyon.
Is Inter keen on striking a deal?
We believe that the Serie A champions would be willing to do a deal for the 32-year-old as he would be out of contract at the end of June and losing him for free may not be an option for the Italian giants.
What will Perisic bring to Chelsea?
Perisic is one of the most versatile players I know. The Croatian can play as a winger, a supporting striker and as a wing-back and that versatility is something that would be of a great benefit to Chelsea. He can be played as a left-wing back or as supporting striker, partnering Lukaku.
Also, at 32, Perisic is very experienced and that would surely help a Chelsea side that looks like they have lost their footing and bearing at the moment.
How the Blues plan to sign him
The Blues are reportedly looking to sign him on loan this January and pay a cheap loan fee to Inter other than meeting his current price tag of €10m.
At the summer, he will then join the club on a permanent deal for free as he would be a free agent by then.