Timo Werner has been ridiculed at Chelsea as one of the club's worst finishers and this has not been false for the most part because last season, the German International missed some of the easiest chances a forward player can score.
 However, things look to be taking a turn for the better for the striker this season as he looks to have improved on his finishing but has not been featured heavily in the league consistently. 
Over the last few games, Thomas Tuchel appears to have developed a new role for him and in this article, we shall talk about how this new role could revive his Chelsea career and maybe even push Romelu Lukaku out of the starting lineup and become the primary number 9 he was signed to become.
Thomas Tuchel has not changed his style of play since he became Chelsea's new manager and there is no reason why he should because this style is what won him the Champions League in his first few months at the club and it helps get the best out of the back line, which means that Chelsea have become much more defensively stable at the back. 
Werner's starting position in this system is on the left wing but occupies the narrow half space when the team is in possession of the ball. 
This not only helps him latch on to chances, but it also puts him in position to make his famous runs in behind the opposition's back line.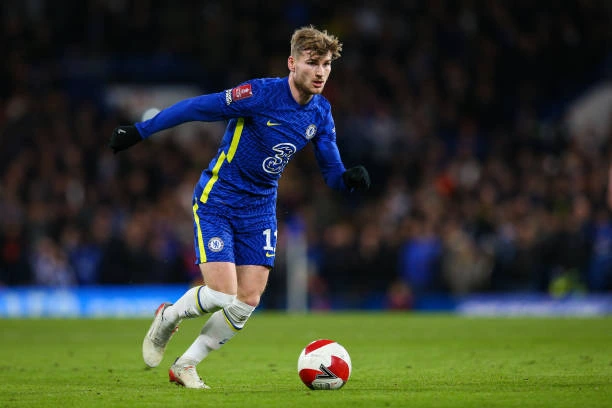 Staying narrow also allows him to link up with either Romelu Lukaku in the number nine spot or the left wingback, who appeared to be Callum Hudson-Odoi in the last game. 
These combinations with his teammates up front creates problems for the opposition and puts Werner in better positions to finish up chances. 
It is unclear if this new role will work well in the Premier League, but it is definitely worth a try and we could finally see Werner back performing the way he played in the Bundesliga and why Chelsea decided to sign him in the first place.