Chelsea defeated Tottenham Hotspur two goals to nil to reduce the points between the Blues and Manchester City.
The second-half performance of the team was outstanding, the Tottenham Hotspur players found it difficult to stop the impressive display of Thomas Tuchel's team.
Antonio Conte couldn't find a system to counter the game plan of Thomas Tuchel for the match despite being one of the best coaches in the world of football. The following are the tactical analysis of the game between the two sides.
1. Thomas Tuchel settled for a 3-4-3 formation instead of his preferred 3-4-2-1 formation. The team had struggled in several games after the wing-backs got injured. Recce James and Ben Chilwell are important to the way Thomas likes his team to play. The wing-backs improve the creativity of the team and also help the team to be tough to break down by the opponent.
Marcos Alonso and César Azpilicueta have struggled to be efficient like the wing-backs that got injured. The 3-4-3 formation helped the team to make use of different systems to play against an opponent.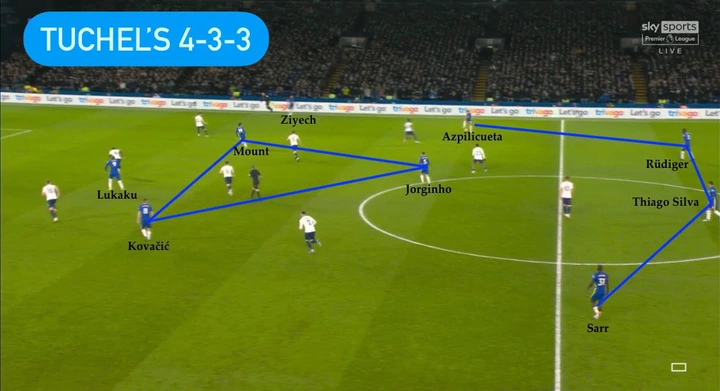 2. The 3-4-3 formation is a flexible setup, Chelsea Players had to revert to a 4-3-3 formation during the game. This made it difficult for the Tottenham Hotspur players to track the movement of the key players during the game.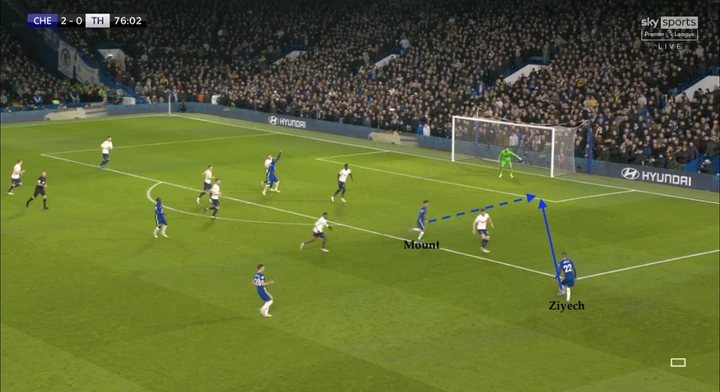 3. The change of formation helped to bring the best out of some players. Hakim Ziyech stood out as the best player on the field. The 3-4-3 formation is suited to his style of play, he had the freedom to operate from the wing before running into the midfield with the ball.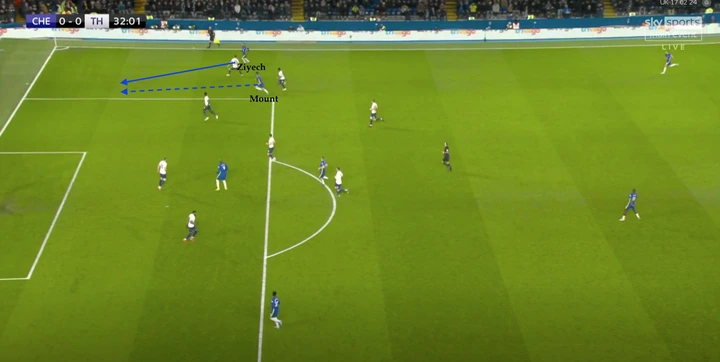 The flexibility and opportunity to interchange position on the field with the 3-4-3 formation helped the Moroccan star to Influence the game in favor of the Blues.