In the Uefa Champions League quarterfinal & semifinal draw that was conducted last week, Chelsea the reigning Champions of Europe were drawn against Real Madrid, the record Champions of the competition.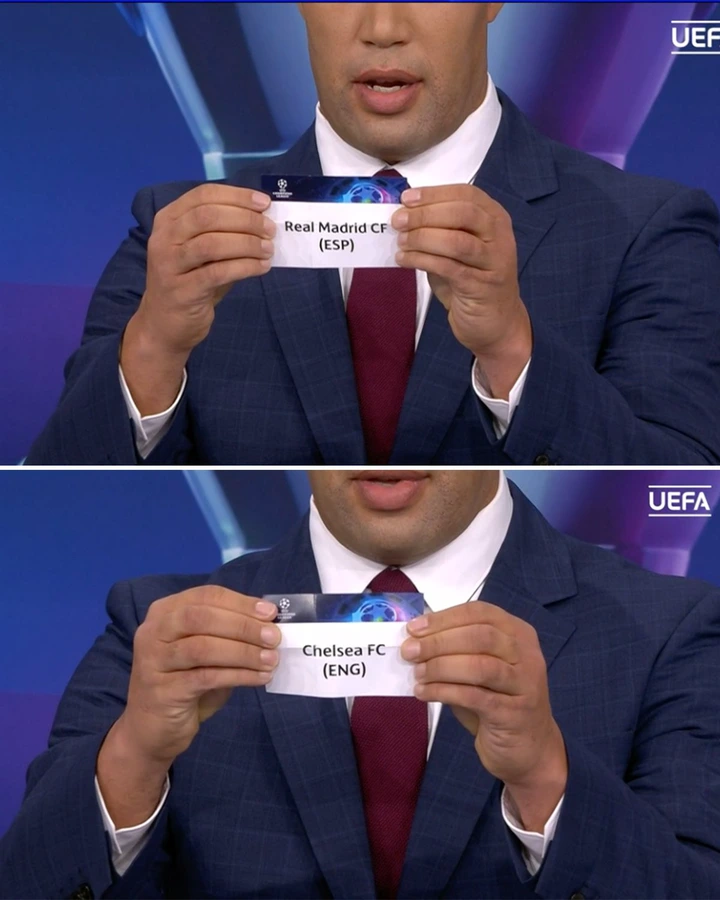 This year's quarterfinal tie will be a repeat of last year's semifinal tie which Chelsea won convincingly en-route to winning their second ever Champions League title.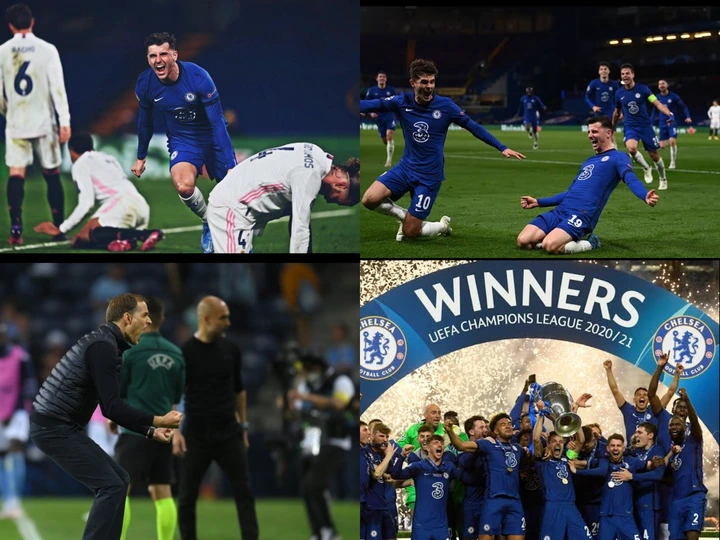 To defend their title, Thomas Tuchel's men will have to get past Real Madrid once again. And to do that, they have to be at their very best.
Ahead of the match which is in two weeks time, many Chelsea supporters are very confident that they'll qualify, which is normal.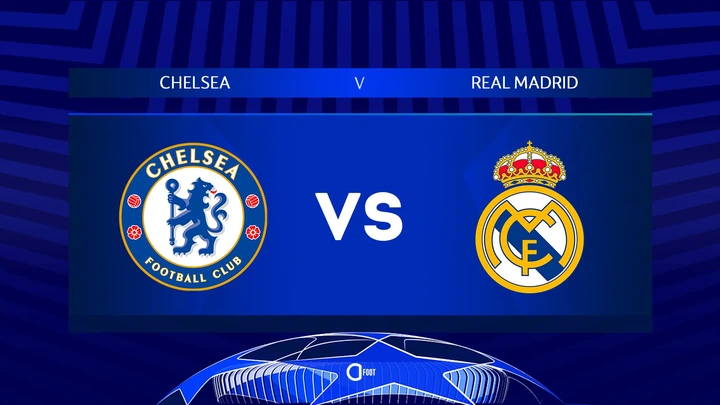 But the fact that they actually believe it is going to be a very easy win for their team is extremely hilarious.
Real Madrid's 0-4 home defeat to Barcelona in the El Clasico yesterday has largely contributed to the reasons why they think getting past Madrid will be an easy ride for them.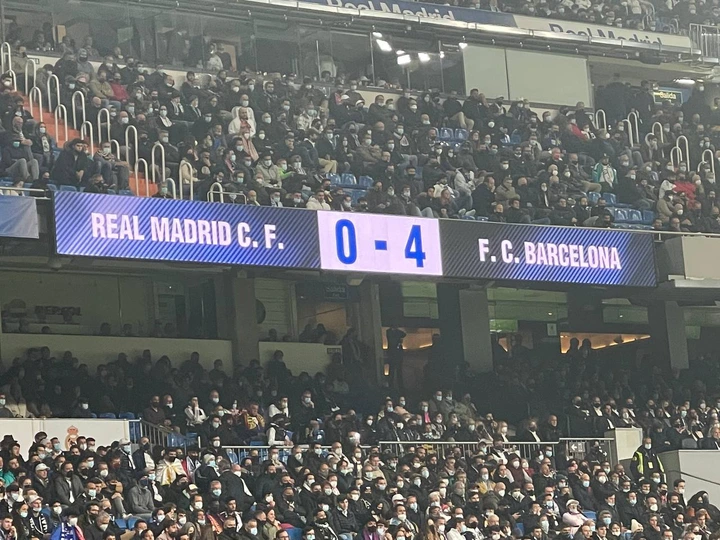 What Chelsea Fans Are Saying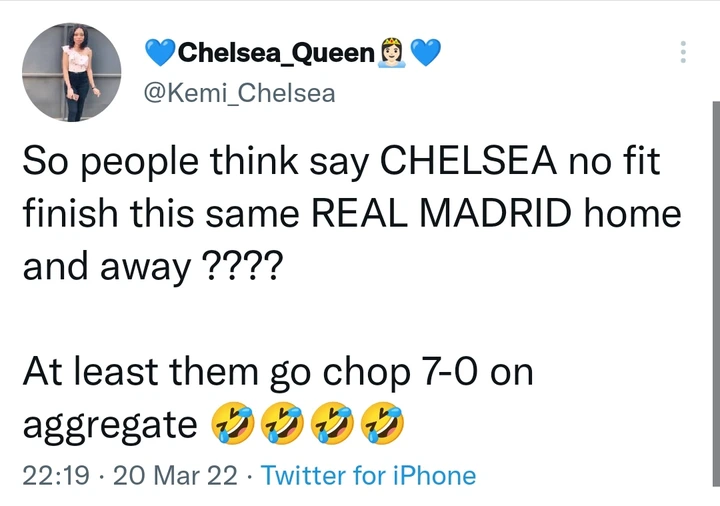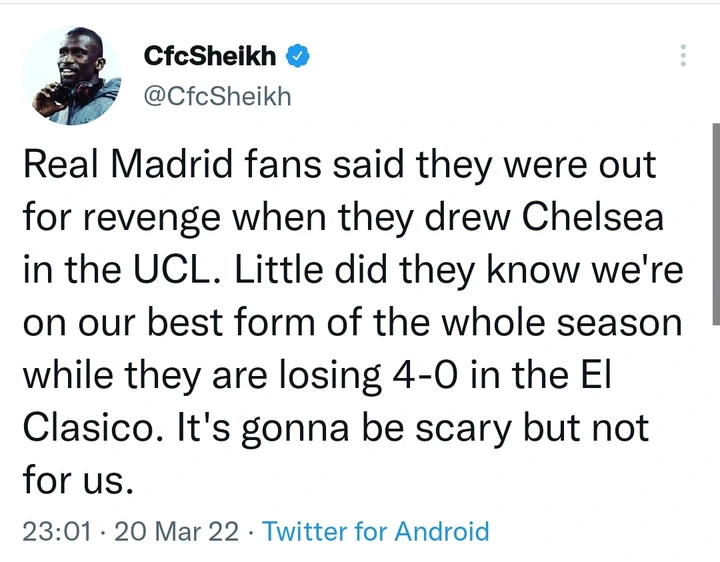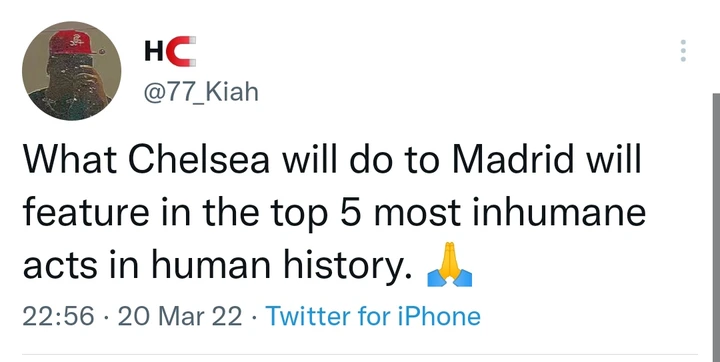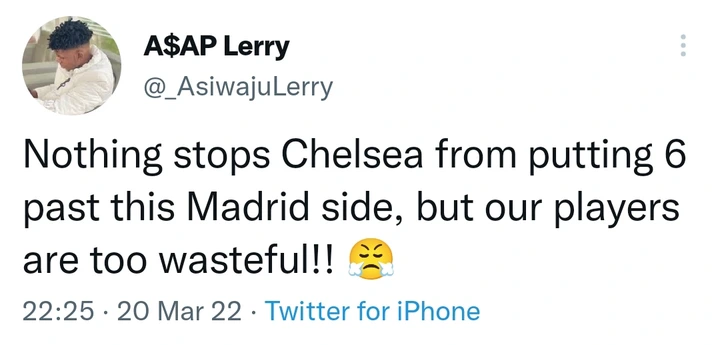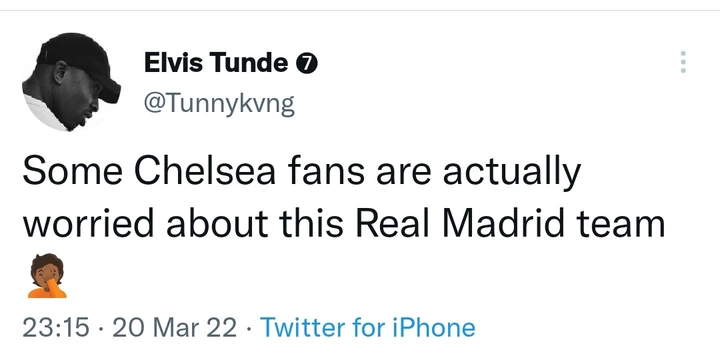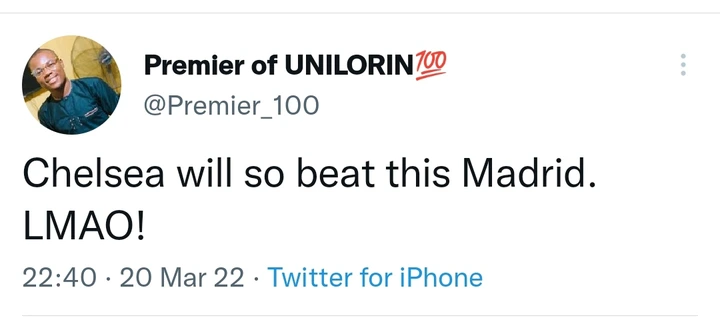 Why They Are Making A Mistake
As much as the result against Barcelona was a big embarrassment as it exposes Real Madrid's weakness as a team that relies heavily on Karim Benzema who is currently injured, it does not guarantee Chelsea an easy progress to the semifinal.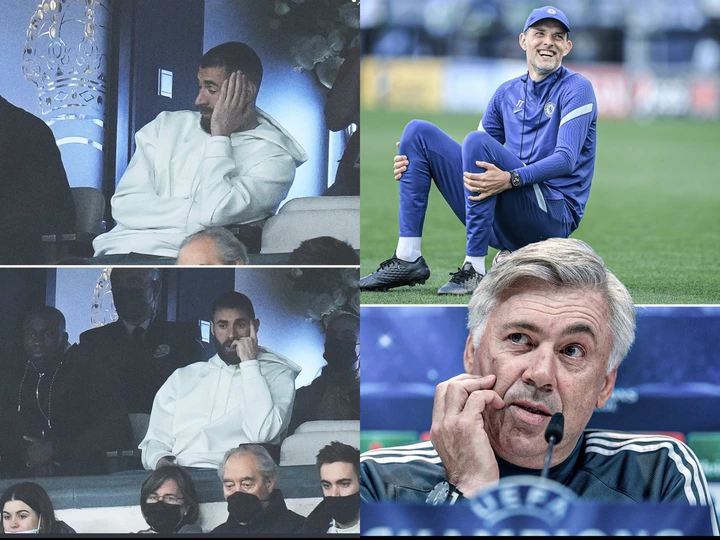 Even though reports in Madrid say there's a possibility that the French striker will miss the first leg of the tie, it does not mean Chelsea will easily eliminate Real Madrid.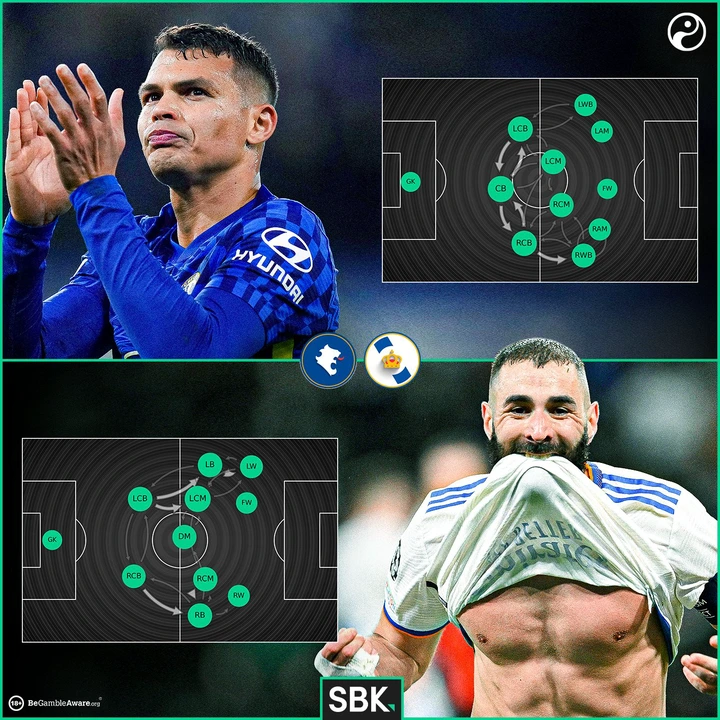 Football is not mathematics. Because Barcelona beat them by four goals to nil in a masterclass performance does not automatically mean Chelsea will do the same to them.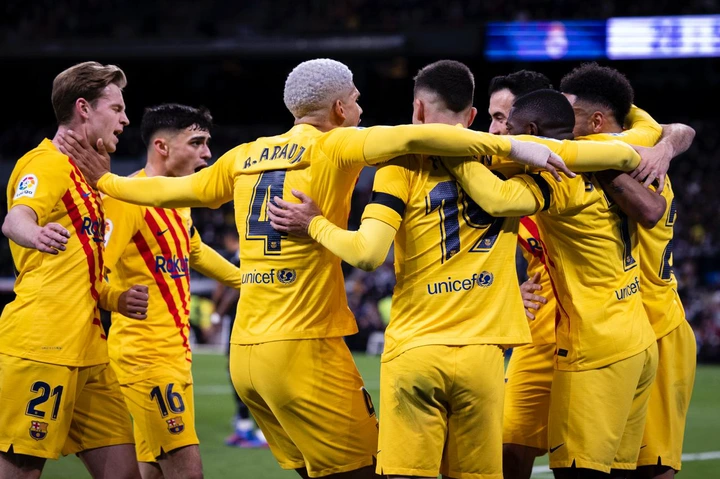 Madrid in the Champions League are a different beast. We all saw what they did to PSG in the last round.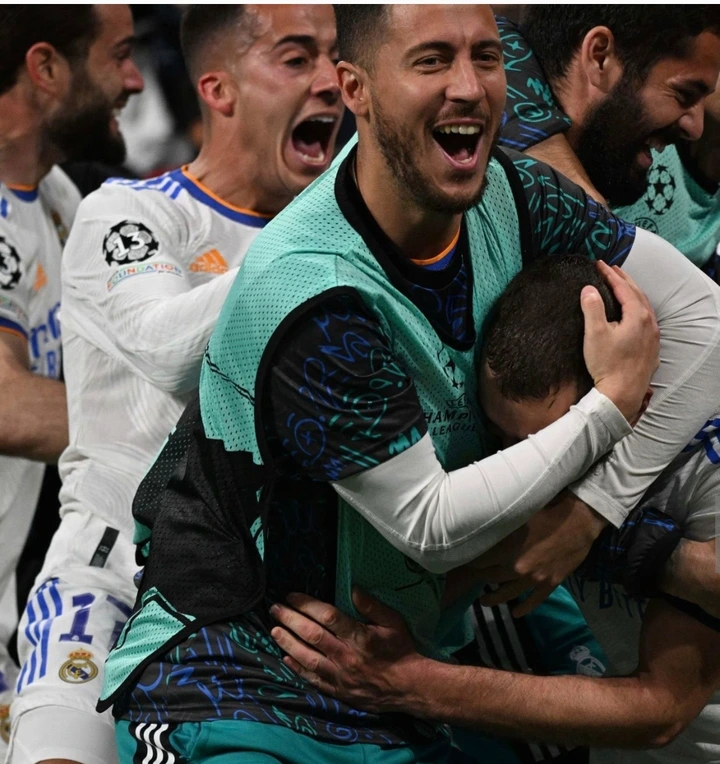 Normally, I expect Chelsea to qualify, but to think it is going to be an easy elimination of Real Madrid is a big mistake.
What do you think? Please leave a comment