Currently Chelsea team seem to be a shadow of themselves, as they've be underperforming. It would be recalled that early this season the Blues were tipped to be the winner of the English Premier League EPL, due to their outstanding performance. Things were rosy for them until their key players started having injury cases. This has seen them drop from the top of the table to the third position with seemly few points ahead of Manchester United who have outstanding matches to play.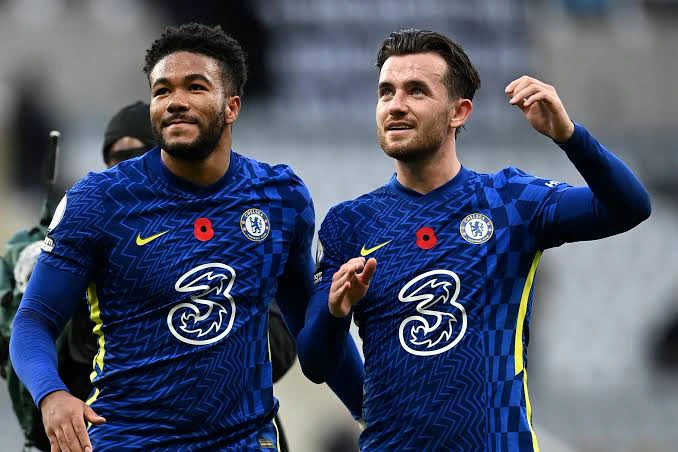 SOURCE: Premier League
Inarguably, you would agree that the success of the Blues have been solely on the defenders, which implies that their attackers have been underperforming. A particular question comes to my mind on this which is; could it be that Tuchel's tactics, gives the defenders so much work?
Return of Chilwell And James Remains Chelsea's Solution
Chelsea was a big threat to their opponents when Recce James and Ben Chilwell were fit and available for the team and their presence was helpful both in the attack and defence. Due to Tuchel's tactics, these duo have operated in two roles, as right and left wingers and backs, respectively. Oftentimes, I wonder how they run from post to post throughout the 90 minutes and their energy during games have been a menace to their opponents and Chelsea have been unable to cope with their absence.