The January transfer window is just a few days away, and several clubs are already hard at work strengthening their squads ahead of the season's second half. Chelsea is one of the clubs in the English Premier League EPL with an abundance of midfield options.
Occasionally, I praise Thomas Tuchel, the tactical manager, for his boldness in accommodating all of them while still giving them playing time. Despite the brilliance of this midfield, Chelsea's goals have come from their defenders, indicating that their forwards are really underperforming.
Here are several Chelsea players who must make room for the introduction of others:
Ross Barkley– Ever since he joined Chelsea from Everton, this English footballer has been extremely unlucky. He's been given enough chance to rectify the wrongs, but he's failed miserably with so many ineffective tries, aimless runs, and off targets. This is the optimal moment to dump him and allow others to join.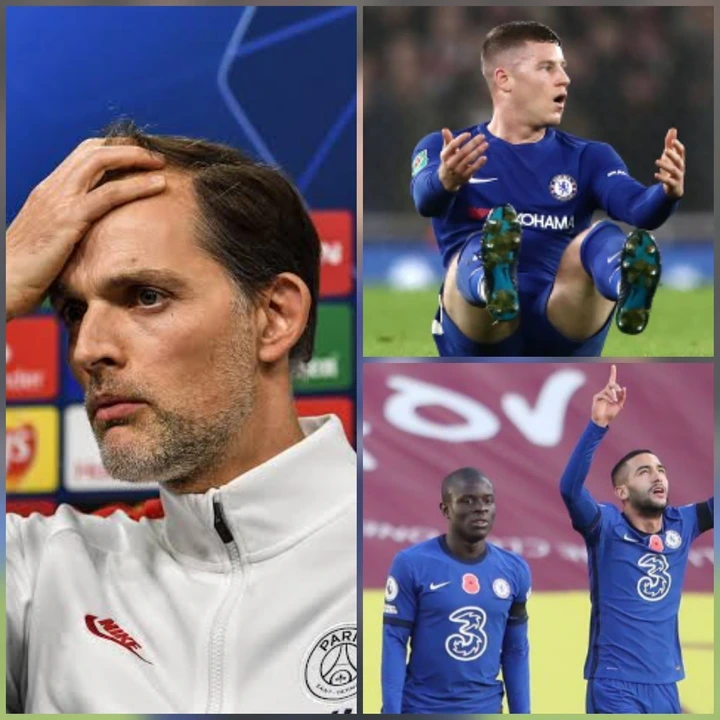 Christian Pulisic– The American attacker was supposed to be the ideal successor for Hazard, owing to his dribbling abilities, but things haven't gone as planned for him, particularly after he returned from a lengthy injury. Frequently, he has failed to have an effect on games, and the wisest course of action would be to release him to let others to flourish.
Hakim Ziyech– One would ask why the Moroccan striker made this list, but it might be owing to his recent play for Chelsea. Ziyech has been a tremendous performer for Chelsea in recent games, particularly with his recent goal against Tottenham, which might be the EPL's goal of the month. To be honest, he does not seem to be up to the physical demands of the EPL; he often loses control of the ball and his form is erratic. Obviously, releasing him would provide space for other capable players.
N'Golo Kante– This may seem contentious, but statistically speaking, it would benefit the Blues. It seems as if it will be difficult to let go of Kante, who unquestionably remains one of the top defensive midfielders in the world. Kante's form has been inconsistent since joining Chelsea owing to a string of ailments. Kante reminds me of Ramires, the Brazilian midfielder.